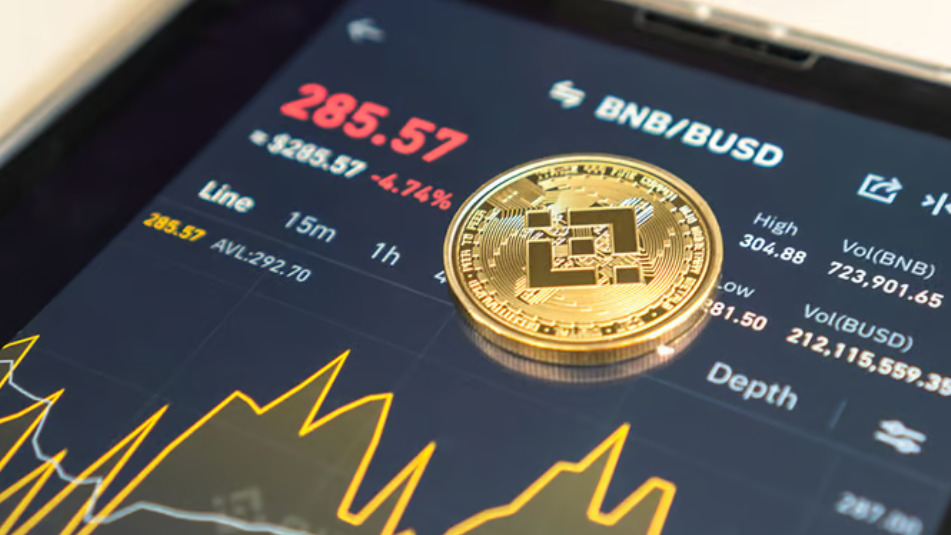 Renowned crypto exchange Binance has officially announced its decision to discontinue support for its native stablecoin, Binance USD (BUSD), by February 2024.
Paxos' Role in Binance's Decision
The decision to phase out BUSD support is closely tied to developments involving Paxos, the company responsible for minting new BUSD tokens. Binance disclosed that Paxos has decided to halt the minting of new BUSD tokens, which has consequently influenced Binance's decision to gradually cease support for BUSD-related products.
The New York Department of Financial Services (NYDFS) issued an order that resonated through the industry, commanding Paxos to halt the minting of new BUSD tokens. Upon receiving the news of the NYDFS order, Binance's BUSD swiftly experienced a hiccup in its otherwise steadfast peg to the US dollar. The value of BUSD dipped beneath the coveted $1 mark, settling at $0.9998.
The NYDFS's decision to halt the issuance of BUSD by Paxos reflects the cautious approach that regulatory bodies are adopting toward stablecoins. Concerns around money laundering, consumer protection, and market stability have driven authorities to scrutinize stablecoins more closely.
While Binance's announcement has raised concerns among traders and investors who have relied on BUSD for its stability and liquidity, the exchange has been swift in providing a clear timeline for the phase-out process.
Users are required to convert their BUSD holdings into other available assets on the Binance platform before the specified deadline of February 2024. This allows traders ample time to adjust their portfolios and make informed decisions regarding the transition. Binance will delist BUSD as a loanable asset on September 6 and will suspend withdrawals of Binance-pegged BUSD tokens via BNB Chain, Avalanche, Polygon, and Tron on September 7.
The Development of BUSD Trading Pairs
In the third quarter of 2022, Binance made a significant move by de-listing all USD Coin (USDC)-denominated trading pairs. This decision marked a shift in the exchange's approach to stablecoins and trading pairs.
Binance simultaneously initiated the auto-conversion of deposits into its native stablecoin, BUSD. The objective behind this move was to enhance liquidity and capital efficiency for users within its ecosystem. The immediate impact of this decision was evident in the growth of BUSD's global market share, which increased from 21% to 26%. This change demonstrated that users were embracing the new approach to stablecoin usage within the Binance platform.
However, by March of the following year, BUSD's market share experienced a notable decline, falling by almost 10% from its peak. In contrast, Tether's (USDT) market share increased by around 8% during the same period.
On the market cap front, BUSD has consistently shrunk in value. According to CoinMarketCap data, the 24-hour trading volume of BUSD is little around $900 million. Therefore, Binance's decision to gradually end support for BUSD can be viewed within the context of its evolving regulatory landscape.
The exchange has faced multiple allegations and is under the scrutiny of various regulatory agencies including the Commodity and Futures Trading Commission (CFTC). In light of these challenges, Binance may be recalibrating its focus to navigate the regulatory landscape more effectively.